Call or Find Us
You can contact Fleet Dental Centre in any way that is convenient for you. We are available via email or telephone. You can also use a quick contact form on the right to send us a message, and one of our team will get back to you as soon as possible!
Fleet Dental Centre
37 Reading Road South
Fleet, GU52 7QP

Telephone: 01252 666976
E-mail: admin@fleetdental.co.uk
Opening Times
Monday - Thursday :
8:30am to 12:30pm
1:30pm to 5:30pm
Friday:
8am to 12pm
1pm to 5pm
Saturday:
8am to 1pm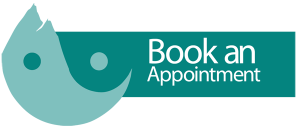 New patients can now book first time check-ups directly online.
Just click HERE or the appointment button and you'll be sent straight through to our online booking portal where you can pick the time, date and even dentist that suits you! PLEASE NOTE: Emergency Appointments MUST be booked directly with the practice over the phone!
EXISTING PATIENTS - Contact Us Now!
Existing patients can book either by calling the practice on 01252 666976 or by filling in the appointment form below
Send Us A Message